Admittedly, my goal of writing more blog posts in 2019 has not been going so well. Why, you ask? Ironically, the answer has to do with the subject of today's post!
In all honesty, I've been reading. Like, a lot. In fact, I've made it my goal to read 100 books in 2019 – and I have to admit, I'm pretty sure I'm already falling behind!
Since I don't get much time to read books for pleasure during the busy semester, I like to catch up on reading for leisure on my breaks. So far, I've covered ground ranging from YA fiction to women's health to Reese Witherspoon's new cookbook – and I'm proud, dammit!
Because I've been so excited about reading lately, I figured I would be just as excited to write about the books I've been loving recently. I was right, of course. Since self-help is, admittedly, one of my favorite genres, it didn't take long to craft a list of self-help books that should be on every young woman's reading list for 2019.
From candid stories about teaching sex ed to college students to kickstarting creative freedom in a way that screams #bigmagic (eek! Spoilers!), here is my humble list of self-help books (and some "normal" books which helped me, too) that every woman should read during the New Year.
But before I start, a quick disclaimer (TL;DR): I do NOT receive payment of any kind for my promotion of these books. All the opinions featured in this post are my own, and featured without sponsorship from the authors and/or publishers of these books!
If you want to take control of anxiety and/or panic….
The Anxiety Toolkit by Alice Boyes, PhD
Why: This book is like an owner's manual for anxiety. Each chapter is preceded by a quiz that will determine whether the skills in that chapter are relevant to you or not. You have the choice of reading the entire book, or only those chapters which pertain to you – so it's easy to customize to your needs. In short, it's like a mini dose of CBT in 150 pages!
If you struggle with overwhelming emotions and/or urges….
The Dialectical Behavioral Therapy Skills Workbook by Matthew McKay, PhD et. al.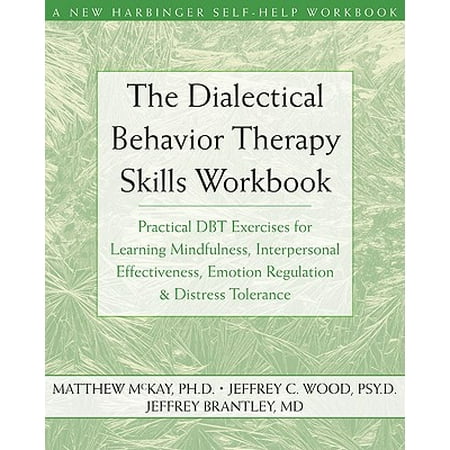 Why: After years of therapy and medication, I still had trouble overcoming overwhelming emotions and resisting self-harm triggers. Then I learned about Dialectical Behavioral Therapy (DBT). I'm not exaggerating when I say that this book literally changed my life. It brought a much-needed dose of zen to my frantic, mile-a-minute brain. Not to mention, you can get it for free as a PDF – run a quick Google search and it shouldn't take long to find it!
If you're tired of unwanted, repetitive thoughts and behaviors….
Everyday Mindfulness for OCD by Jon Hershfield, MFT and Shala Nicely, LPC
Why: Therapies for OCD can be intense. Personally, I find it easier to tackle my exposure hierarchy on my own, at my own pace. That's where this workbook comes in: it will guide you through challenging, yet rewarding exercises – based both in mindfulness and traditional exposure-response therapy – to help you overcome your OCD.
If your mental health is taking its toll on your romantic relationship….
Anxious in Love by Carolyn Daitch, PhD and Lissah Lorberbaum, MA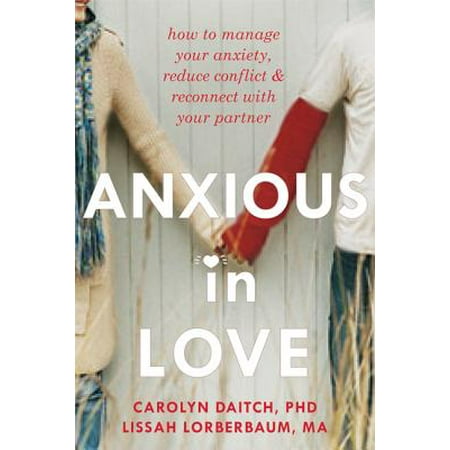 Why: If you have anxiety, it affects every relationship in your life. Even if your anxiety isn't about the relationship itself, teaching someone with a healthy brain to understand how your sick brain functions is never easy – and neither is taking care of someone with anxiety. Hence, this is where Anxious in Love comes in. I recommend it for both partners with anxiety and partners dating someone with anxiety. Its eye-opening suggestions for handling conflict and everyday triggers, without becoming co-dependent on your partner or enabling their anxiety, will make maintaining your relationship 1000x easier.
If you're stuck on the yo-yo dieting rollercoaster….
Eat What You Love, Love What You Eat by Michelle May, MD
Why: I am NOT exaggerating when I say this book literally changed my life – and potentially saved it. At sixteen, I was two years deep into a spiral of bulimia: periods of intense orthorexic eating and exercise, followed by stomach-churning binges on junk food – you know, "because I'd earned it." This book reset both my stomach and my brain, and taught me to relearn my body's natural hunger cues as I recovered from the throngs of my eating disorder.
If you want to make peace with your inner child….
Attached by Amir Levine, MD and Rachel S.F. Heller, MA
Why: My first therapist ever recommended I read this book when I came in complaining of relationship problems with an ex-boyfriend. As I devoured its pages, I quickly learned a lesson I wish every young woman with anxiety was taught in school: if you are anxiously attached (like me, as this attachment style is a common byproduct of having divorced parents), date someone who is securely attached. Do not date another anxiously attached person, or an avoidant person who shies away from commitment, and believe that you can "fix" them. At the end of the day, you can't – what you need is stability, and this book is all about why.
If you want to laugh (and cry) along to a poignant story of healing….
Fully Functioning Human (Almost) by Melanie Murphy
It's no secret that Melanie Murphy is one of my favorite – if not the favorite – YouTubers of all time. Melanie is an Irishwoman who talks candidly about sex, body image and mental health – which explains why I vibe with her so well! In 2018, Melanie released her first book, Fully Functioning Human (Almost), which details her journey through disordered eating, unhealthy relationships and learning to #adult. While it's not a self-help book exactly, it is chock-full of Melanie's signature positivity – and an excellent reminder that we are never alone in our struggles to achieve optimal mental health.
If you're passionate about closing the orgasm gap….
Come As You Are by Emily Nagoski
Why: I first read this book when I discovered the sexual side effects of taking an SSRI (think: the Sahara desert), and have gone back to it at least once a year since. Nagoski is a college sex ed professor whose book should be required reading in all schools. She filled in so many of the gaps in my sexual knowledge, imbuing important tidbits of wisdom – for example, did you know the most important female sex organ is actually the brain? Or that there's such a thing as being "wet" without being "turned on" – and vice-versa? If your answer is no, as I suspect it is for 99% of the American adult population, then pick up Nagoski's book and get back to me when you're done. Period.
If your resolution is to start (or finish) a creative project….
Big Magic by Elizabeth Gilbert
Why: Yes, I am aware that I am the millionth blogger to recommend this book; in fact, it's becoming a bit of a self-help cliche. In my opinion, this is rather unfortunate, since Gilbert's Big Magic is a real gem of a book. As someone who's ridden the struggle bus of writing a novel from start to finish (yup, you can check out my novel Wilder & Wilder – published in October 2018 – for $2.99 on Amazon!), I could not agree more with the guiding principle behind Gilbert's book: in hundreds of splendidly-written pages, Gilbert essentially advises, "don't wait for the perfect time to start. Just do it."
If you're a feminist who loves wearing pink and men/women who pay on the first date….
Bad Feminist by Roxane Gay
Why: Again, this book is a compilation of essays by the author Roxane Gay – not exactly a self-help guide. Nonetheless, I still believe it should be required reading for every woman in 2019. In the political climate we live in today, it's nearly impossible to be a woman (or a man/nonbinary person who fully embraces gender equality) without identifying as a feminist. As the conservative right continues to launch attacks on women's rights, there is no better time than the present to read Gay's thoughtful reconciliation of her feminist ideology with her love of traditional femininity, with all its pink bows and lace frills; her poignant movie reviews as a well-educated Black woman; and, perhaps most memorably, her thoughts on playing Scrabble in a big league tournament.
Last but not least, if your apartment floor hasn't been visible in months….
The Life-Changing Magic of Tidying Up by Marie Kondo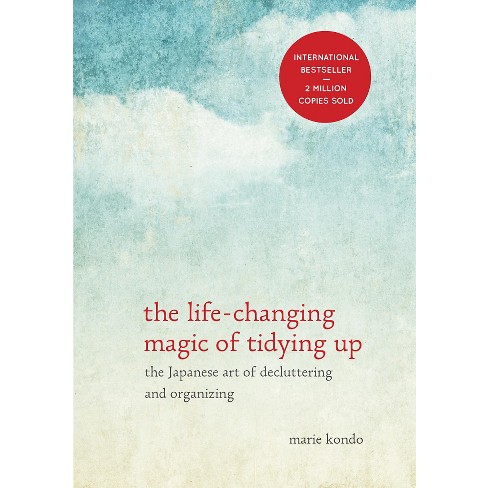 Why: I'm a firm believer that our spaces reflect what is going on in our lives. As anyone who knows you well will tell you, my room tends to become a pigsty when I'm stressed – and when I start feeling productive and put-together again, it usually leads to a long, binge-cleaning session. In my opinion, there's no better time than the New Year to get your sh*t together. By following Kondo's patented discarding, donating and decorating techniques, you can both build a space you love – and keep it the way you love it, without all the unnecessary clutter blocking out those positive vibes.