When I was a little girl, I thought having a purse was the height of womanly sophistication – so much so, in fact, that I became obsessed with "What's in my Purse" videos and listicles.
Every woman I knew seemed to be prepared for anything with what was inside her purse, so I thought putting more items in my purse would make me infinitely cooler. While the urge to pack my entire house in my Kate Spade has long since passed,  my interest in "What's in my Bag" videos and blog posts has not subsided.
This "What's in my Bag" – style post is special, however, because it specifically pertains to those of us traveling with anxiety. Looking back on my purse obsession, my anxiety was definitely a big reason I wanted to make sure I wasn't missing anything important or potentially useful in my bag.
On top of that, traveling away from home is the last time you would ever want to forget something in your carry-on bag or purse! Which is why I am sharing this post with you in the first place: in honor of my flight home to Boston from spending winter break in Cleveland with my boyfriend David, I'll be letting you in on all the travel essentials I pack to keep myself from having an anxiety-attack midair.
These items may not be a cure for fear or flying or travel anxiety, but they will certainly brighten your day and make the trip a little bit easier on you, body, mind and soul. So, without further ado, here are the travel essentials I try never to forget as a traveler with anxiety!
Sleep Mask
When you're stuck on a long flight – especially a red eye! – sleep is probably the first thing on your mind. But, if you have anxiety, airplane conditions can make it almost impossible to doze off. A sleep mask is crucial for blocking out all the annoying lights around you, so you can focus on getting the best night's rest you possibly can. For bonus points, you can also bring or ask for a pair of earplugs, to keep you from focusing on the unseemly whir of the plane's engine.
Roll-on Essential Oil
Whether or not you're convinced by the essential oil hype in the blogosphere, scents have a powerful impact on our mood. A soothing roll-on fragrance, like lavender, clary sage or chamomile, gives your body a gentle reminder to relax, even when the last thing you feel is calm.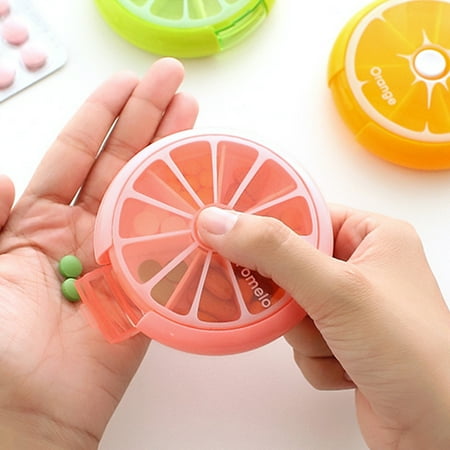 Pill Organizer
If you take medication for your anxiety, forgetting your meds can put a huge damper on an exciting trip. So you won't have to spend your entire vacation in line at the pharmacy, try bringing a weekly pill organizer with your medications and dosages already neatly divided and packed. Just be sure to bring your medications in your carry-on bag or purse, so that you won't worry about missing them if your bag is lost or stolen.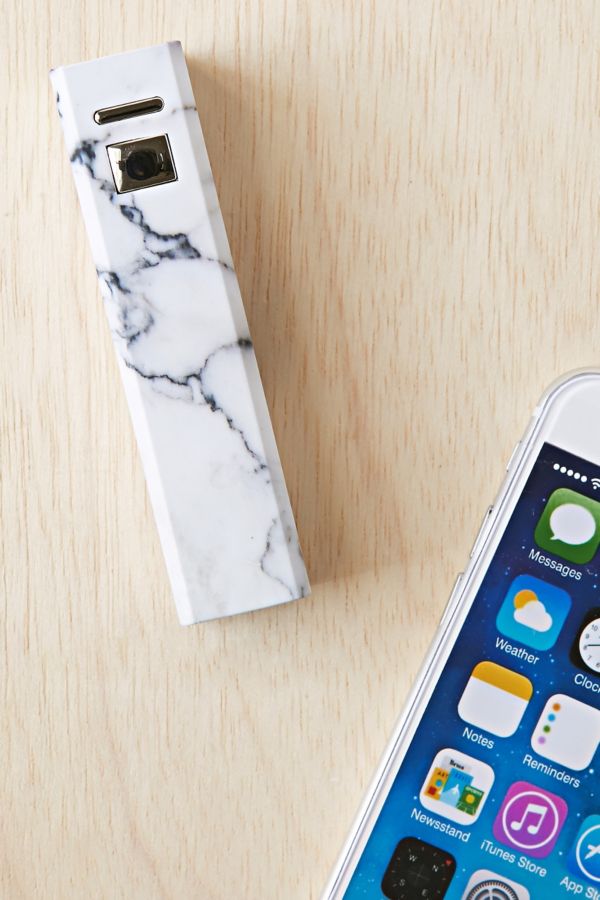 Portable Charger
When you're out and about in an unfamiliar city, state or country, your phone is your lifeline. This summer, I spent a week hopping between European countries – I used my phone for everything from translating signage to getting directions when I was lost! That little hunk of metal in your pocket can go a long way toward reassuring you of where you're going and what you're doing on vacation. Bring a portable charger and cord everywhere you go, and you'll never have to worry about it dying unexpectedly!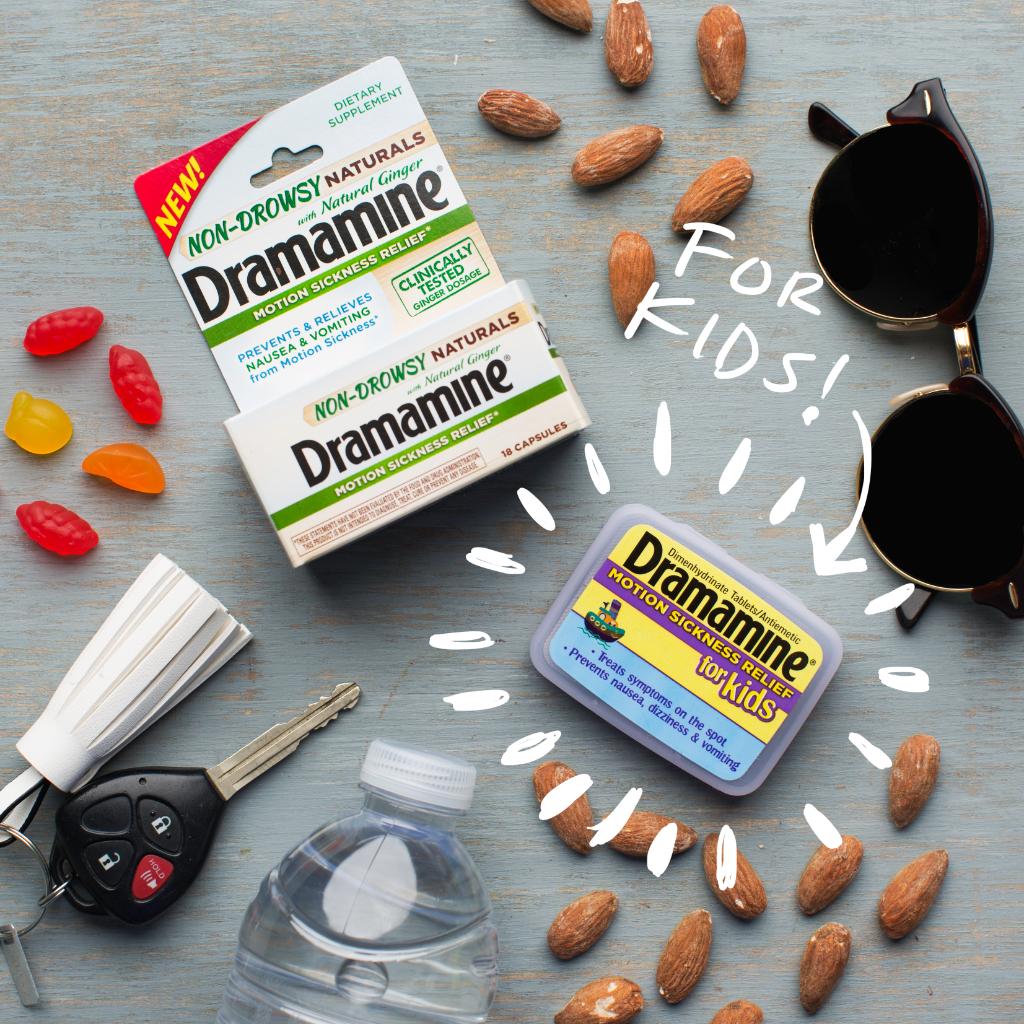 Dramamine
Thankfully, I don't get motion sick on planes – just in the car. But, if you do get motion sick on planes, worrying about whether or not you'll get sick on your flight can cause a lot of additional, unnecessary anxiety. If this sounds like you, I highly recommend bringing some Dramamine tablets along for the ride. They're made to combat motion sickness, and may even make you drowsy enough to fall asleep during an otherwise anxiety-ridden flight.
Fuzzy Socks
Tight shoes and socks restrict your circulation – which can be dangerous on long flights, especially if you take medication that increases your risk of blood clots (including the birth control pill!). Fuzzy socks will not only keep you warm midair, but they'll also keep your calves nice and relaxed, enabling blood to flow regularly throughout your legs – and keeping your pesky feet from falling asleep in-flight!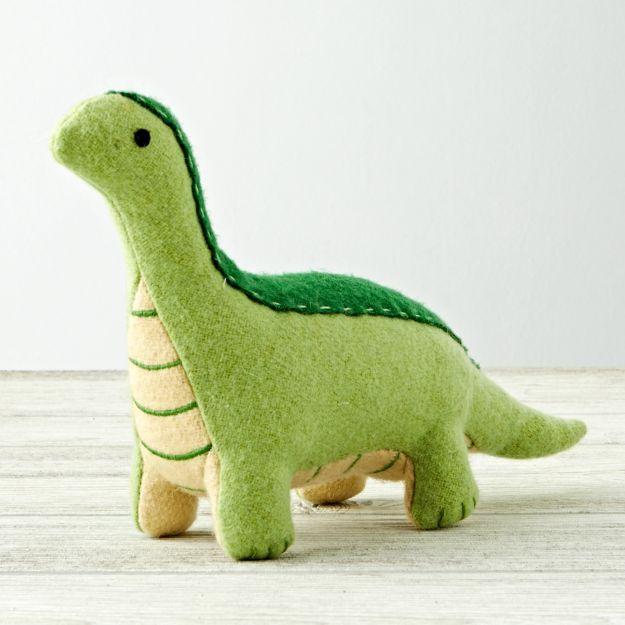 Comfort Object
You're never too old to self-soothe, in my opinion – and what better way to feel better than to cuddle a stuffed animal? To me, a warm teddy bear is the next-best thing to a real pet. Since I rarely travel with my furry friends, I never forget to bring a comfort object wherever I go. For me, snuggling up with my Hooty owl-shaped heating pad helps calm me down whenever I get anxious. (Some airplanes have microwaves you can borrow for objects like heating pads – ask the flight attendant nicely and they're usually happy to help out! This tends to be more likely on international flights where you're served a hot meal.)
Tea Bags
The most soothing, calming beverage of them all is decaffeinated tea. But why spend a fortune on a Starbucks tea when you could pack your own brew from home? BYO empty travel mug through security. Then, ask Starbucks to fill it with hot water – this is usually free, or they may charge you something like $0.15 for the hassle. Finally, dunk your own favorite blend of anti-anxiety teas in the water for a thrifty beverage that's sure to warm you to your core. My favorite blends for calming down are green tea, chamomile or vanilla – each with a few drops of honey to sweeten them up!
Coloring Book
Adult coloring is more than just trendy: it's a creative activity that promotes mindfulness and relaxation. When you're wired from the adrenaline of a frightening flight, it's the perfect time to practice using coping skills like mindfulness to bring down your anxiety levels. Just remember that some TSA agents will count markers toward your allowance of liquids in your carry-on, so you may want to check your toiletries or consider packing fine-liners or gel pens instead.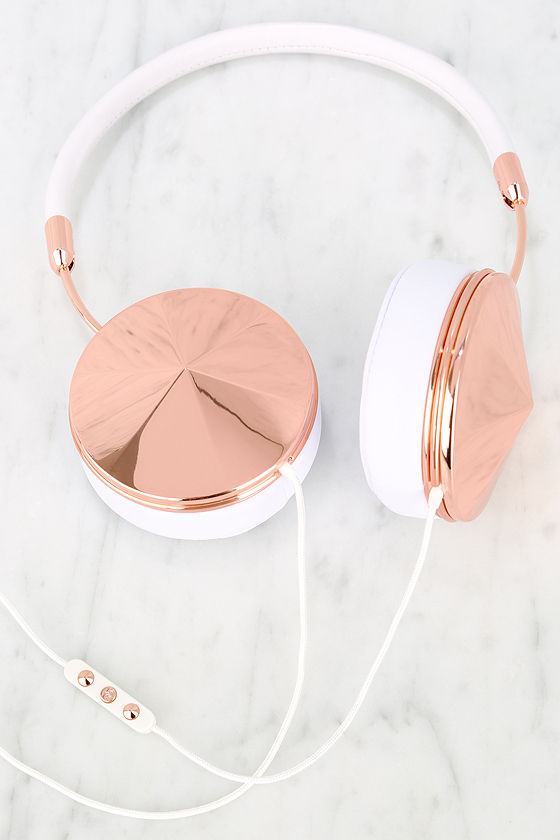 Wireless Headphones
I love listening to my favorite playlist when I'm on a long flight, because it helps me drown out the sounds of the roaring engine that make me so anxious. However, I hate those cheap plastic earbuds the flight attendants hand out in-flight! That's why I always pack my own set of Bluetooth wireless headphones – I use this $25.00 pair of Soundpeats, which have stereo quality at an affordable price point. One advantage of wireless headphones? You can still follow along with your in-flight entertainment if you need to leave your seat! (Note: I am not sponsored by Soundpeats.)
Chewing Gum
Last but not least, ever since I was a kid, I have never gotten on a plane without chewing gum. Growing up, my mom taught me to chew gum when the plane is taking off or landing to prevent the painful change in air pressure. Maybe this is just an old wives' tale, but I always chew gum when landing, and my ears hardly ever ache when I fly anymore! I am on a low FODMAP diet, which generally discourages chewing gum, as it usually contains a high FODMAP artificial sweetener like sucralose or aspartame. Lately, however, I've fallen in love with Glee Gum, a brand that uses real sugar and brown rice syrup in place of artificial sweeteners-  both of which are low FODMAP choices! You probably won't find it in the airport – but you can get Glee Gum online or at your local health food store, such as Whole Foods Market. (Note: I am not sponsored by Glee Gum.)